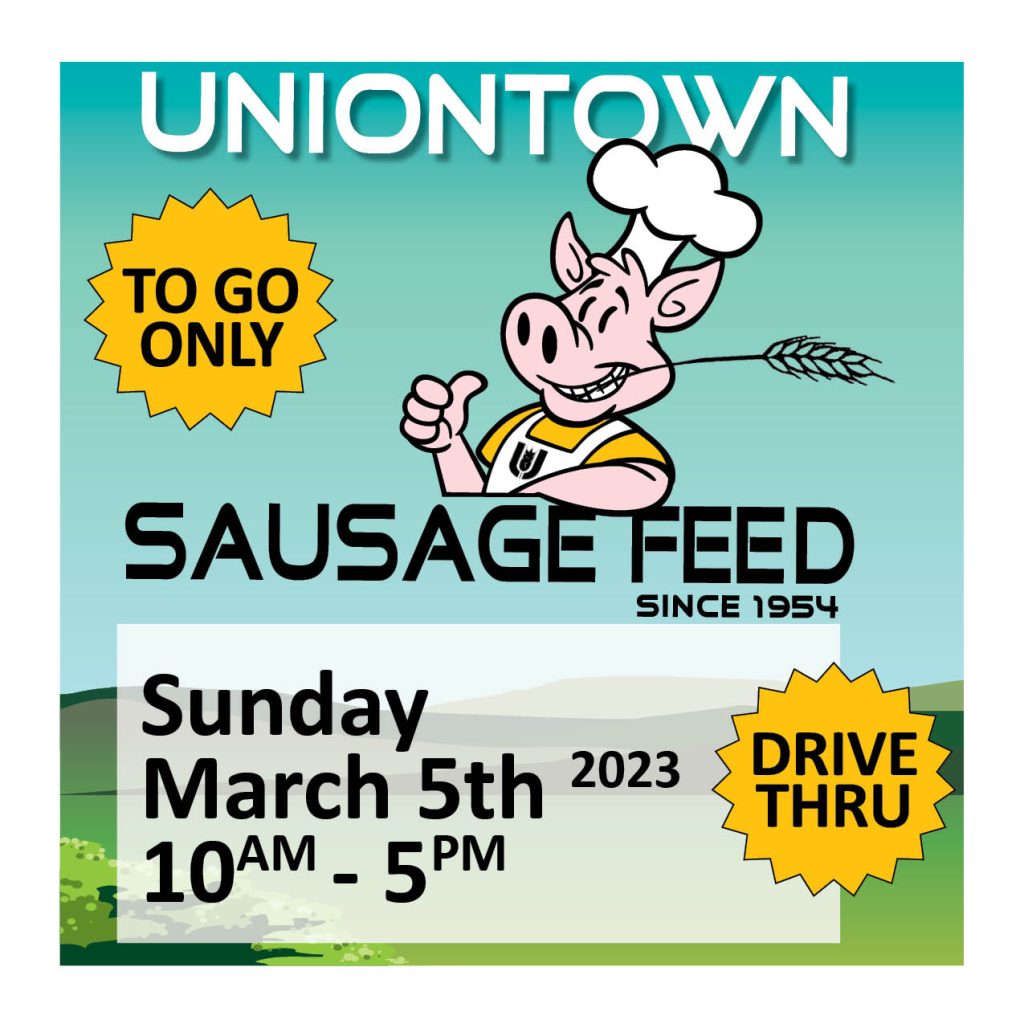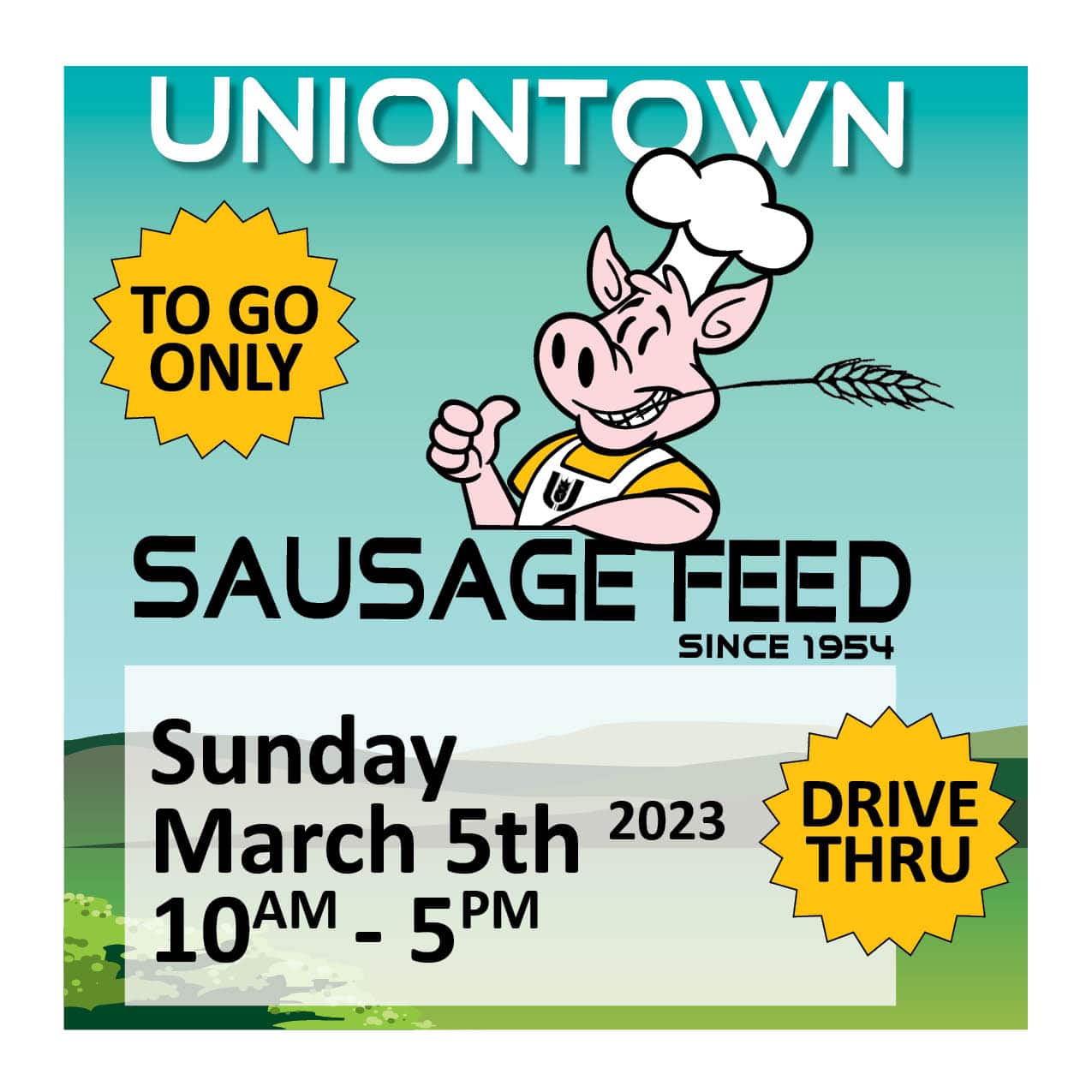 The 70th Sausage Feed is ON!!
It will be held on Sunday, March 5, 2023 from 10 am to 5 pm at the Uniontown Community Building. All meals will be "To Go" and will be delivered to cars on Washington Street behind the Community Building.

Traffic on US-195 both north and south will be directed by signs to Owen St. by the Coop. and then to Washington Street. Washington Street will be one way from north to south. IF you are not in line to purchase meals please avoid using this area during the sausage feed to reduce confusion and congestion. Thank you in advance for your cooperation and we are looking forward to a successful Sausage Feed.
---
To see how you might help out, please contact
Lynn Smith: 509-597-7583 cell or [email protected]
or
Brian Bannan (509-229-3463 or [email protected])
---
The menu will include homemade sausage, sauerkraut, mashed potatoes, green beans, roll, applesauce and choice of pie. You will be able to choose which pie at the time you pick up your dinner.
---
Contact Uniontown Community Building at 509-229-3021 or email [email protected]
---
Cost will be $15.00 per dinner payable by check or cash on site. PayPal purchase is now available. Cost will be $16 via PayPal. Please have correct cash, check or PayPal receipt ready on March 5.
---
This event is put on by community members as a fundraiser for maintaining the Uniontown Community Building. See Uniontown WA News Facebook Page and https://uniontowncommunitybuilding.net/ for updates.
---
Thank you from the UCB Board of Directors.
---
Remember to bring your cash, check or PayPal receipt with you on March 6th!!!!
---