The Uniontown Community Development Association is a 501(c)(3) non-profit public development authority chartered by the Town to promote and facilitate the economic development of Uniontown. The UCDA is governed by a volunteer Board of Directors who meet monthly. UCDA is always looking for volunteers.
Commitment to Business Development
The Uniontown Community Development Association is committed to creating a favorable business atmosphere in our small town. With availability of great services, like fiber optic internet, we're sure you'll find Uniontown is a great place for your business. Uniontown is affordable, centrally located, and with the UCDA on your side, your business is sure to be a success. Contact us if you're looking to open or move your business. We look forward to starting a relationship with you.
Meetings are held the second Monday of each month via Zoom. See CALENDAR for date of next meeting.
The Jacobs' Building began as a brewery that had an opera house on the second floor.  A subsequent owner removed the second floor for the salvage value of the bricks and failed at the attempt to make the second floor, which became the roof, weather tight.  Over the years all the framing in the vacant…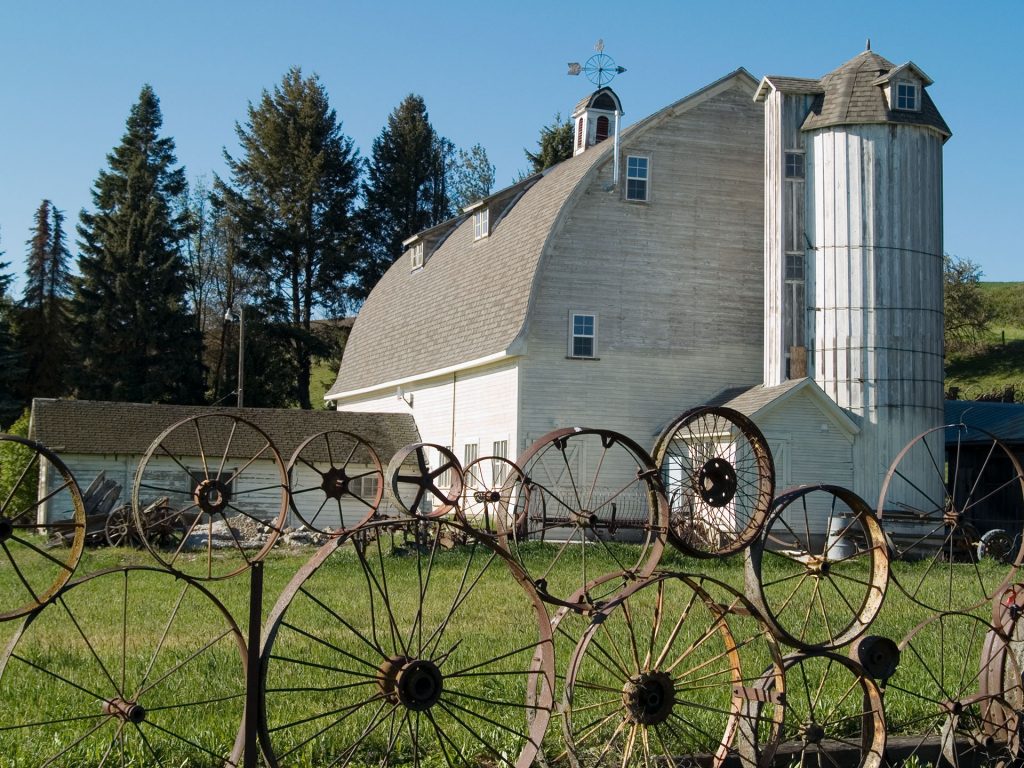 It was built in 1935 by Frank Wolf whose family still farms in Uniontown and was used as a commercial dairy operation until 1953 when Steve and Junette Dahmen bought the property from Steve's uncle Jack.  The barn sat vacant for 50 years with little maintenance during that period. Steve and Junette donated the barn…