This park was first built as a semi-professional baseball field in 1948. In the mid-60s the Town baseball team died out and park maintenance ended. In mid 1990s, many residents expressed an interest in reestablishing the park and a group took on the task of rebuilding it. Thanks to volunteers, the park now has a softball field, soccer field, restrooms, running track/circular walkway, picnic area and playground equipment.
The Town Clerk coordinates children's programs with parents who volunteer. Please contact the Town Clerk for more information about park programs and volunteering.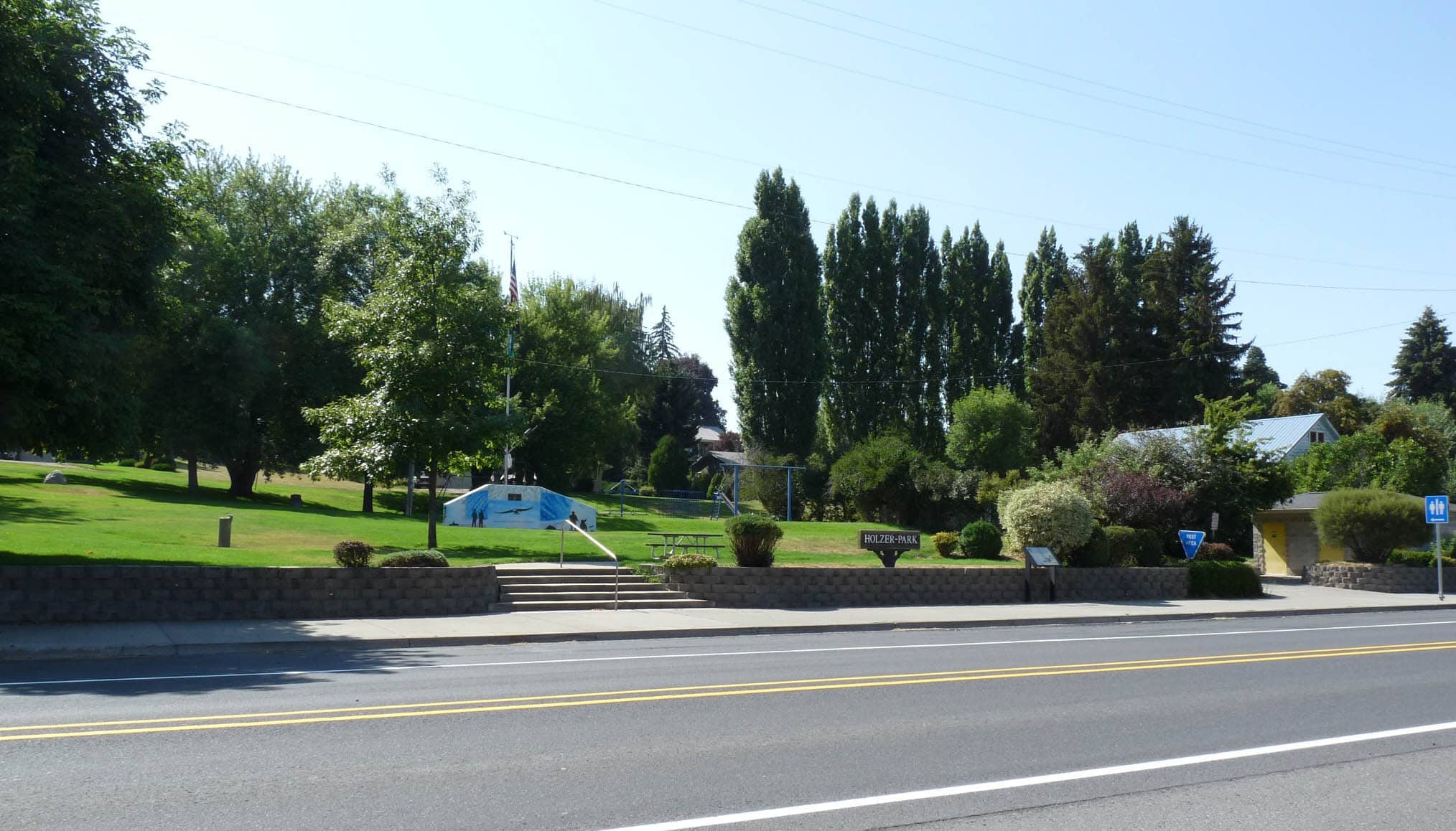 Holzer Park – This beautiful park right along the main street in Uniontown was renovated in 1998 and includes a basketball area, children's play equipment, picnic tables and public restrooms. Holzer Park has a sign on the sidewalk assisting visitors to find their way through the Palouse Scenic by-way which encompasses much of Whitman County.